March 9, 2015
This International Women's Day, our partners in Bangladesh and Pakistan took to the streets to demand respect for women workers' rights.
In Pakistan, the Home-Based Women Workers Federation (HBWWF) and the Sindh Agriculture General Workers Union, which is affiliated National Trade Union Federation (NTUF), held a joint rally with the participation of home-based workers and women of agricultural workers. The rally called for the abolishment of laws that discriminate against women and for women to be accepted as equal citizens. The women rallying in Pakistan presented a number of demands, including: a series of social protections for all workers in the informal sector; an end to the contract labor system; an end to gender-based wage discrimination and to all discriminatory laws against women; ratification and implementation of ILO Convention 177; and implementation of workers' rights under the ILO conventions and Pakistan's GSP Plus trade benefits with the European Union.
Addressing the rally, HBWWF leader Zehra Khan said: "The women working in both formal and informal sectors of production have been braving brutal exploitation.  On one hand the social behaviors and customs are bent to enslave the women, on the other hand the major cause of the exploitation of women in the production process is that they get very low wages."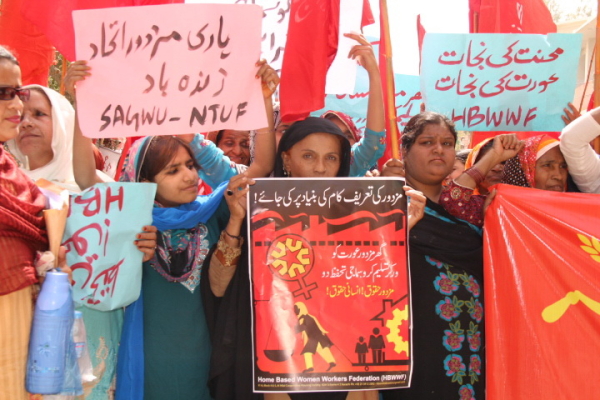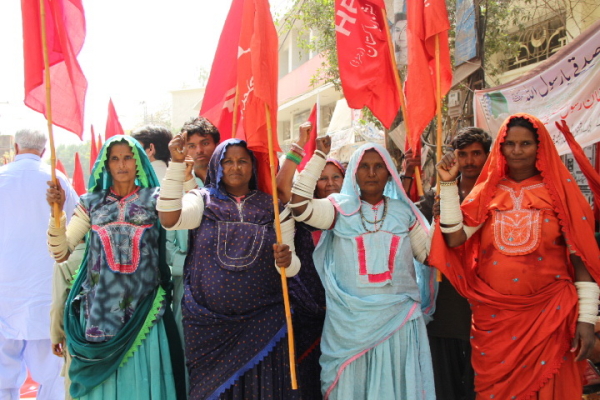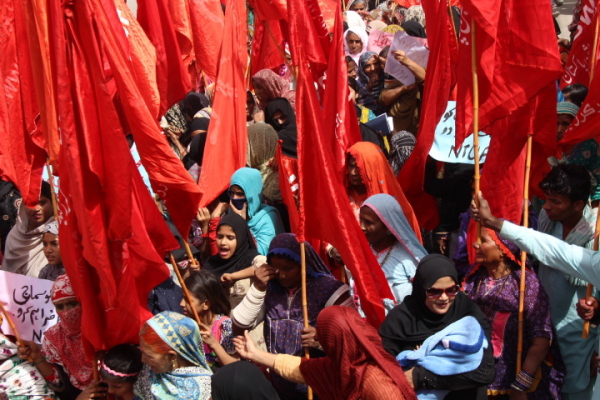 In Bangladesh, the Bangladesh Independent Garment Workers Union Federation (BIGUF) held a march on Sunday, March 8th, led by union federation president Nomita Nath.