August 8, 2014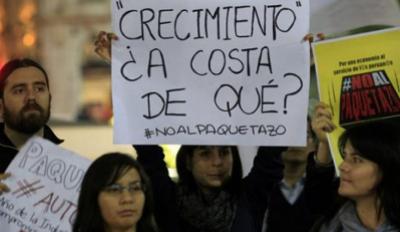 When the U.S.-Peru Trade Promotion Agreement (PTPA) entered into force in 2009, it was presented as a major step forward for protecting international labor rights.  Unlike prior trade agreements, most notably DR-CAFTA, the PTPA required both parties not only to enforce their existing labor laws, but also to adopt and maintain laws consistent with 1998 ILO Declaration on Fundamental Principles and Rights at Work and not weaken labor laws in an effort to stimulate the economy or attract foreign direct investment. 
Five years later, the Government of Peru may be putting the U.S. government's resolve to enforce these new labor provisions to the test.  Under political pressure to jumpstart a sluggish economy, in late July President Ollanta Humala pushed through an economic stimulus package that substantially weakens its Labor Inspections Law and the Occupational Health and Safety Law.  The package creates a three-year "grace period" that allows employers who violate most labor laws to escape enforcement procedures.  For the next three years, employers will not be penalized if they take action to correct their violations.  Failing to correct a violation will only result in a fine capped at 35 percent of the assessed value.  Implementation of the package will likely violate the PTPA's labor provisions because its measures give Peruvian employers leeway to suppress their workers' rights to freedom of association, collective bargaining, health and safety. 
In coordination with our union allies in U.S. and Peru, USLEAP @ ILRF wrote a letter to Peru's President Humala urging him to reconsider these regressive revisions to the labor code.  We will continue to follow these reforms, particularly how they impact the rights of our Peruvian partners on the ground.