November 29, 2017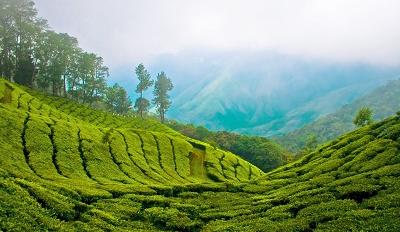 Is a World Bank funded project stifling agency and voices of its female employees?
As diplomats, civil society organizations, governments and businesses gather in Geneva to talk about the role of business to respect and protect human rights, a company - backed by the World Bank - is failing at both. Amalgamated Plantations Private Limited (APPL),  the second largest producer and supplier of tea in India, is a joint venture of the Tata Group and the World Bank's private sector side, the International Finance Corporation (IFC). In 2009, the IFC invested millions of dollars to acquire an equity stake in APPL with the aim of creating a profit-sharing venture and giving workers more stake in the tea industry through a worker-shareholder program. APPL's overview of their Assam Estates shows primarily women tea workers engaged in tea plucking. Women constitute 80 percent of the total APPL workforce in field operations. More than a decade after the IFC-Tata partnership began, not much has changed for women workers.
In the mid-19th century, Indigenous or Adivasi men were lured to British-owned tea gardens in Assam, India from the then Indian state of Bihar. Labourers were contractually bound to the company and management encouraged migration with families. Low wages made tea workers dependent on plantation owners for their basic needs including housing, education, health care, water, sanitation and basic rations. Even today, tea workers daily wage is a mere ₹137 ($2) in Assam.
Women and children originally came as dependents of male tea workers. As vulnerability and dependence on plantation owners increased, female family members and children were absorbed in the plantation workforce. Managers came to believe that women's soft hands and nimble fingers were better suited for tea leaf plucking.  Today , tea workers in Assam are caught up in an intergenerational cycle of destitution andservitude.  In Assam's tea plantations, women are further marginalised. For years, they were treated unequally in terms of remuneration and benefits. The Plantations Labour Act, passed in 1951 makes theplantation owner legally responsible for providing housing, education, health care, and other basic survival needs to the workers. 
In November 2016, the Compliance Advisor Ombudsman (CAO), the independent watchdog for the IFC, completed its three-year investigation into complaints of human rights abuse on APPL. The CAO found grave human rights violations on the plantations including denial of fair wages and poor working conditions in breach of the IFC's standards and the Plantations Labour Act.
The CAO's investigation was triggered by an incident on an APPL estate in West Bengal, where a pregnant tea worker collapsed, allegedly after making a request for maternity leave. But the situation on APPL plantations in Assam is almost more striking. Most plantations in Assam are located in Upper Assam. With a figure of  404 maternal deaths for every 100,000 live births, the region has the worst maternal mortality ratio in India. One study found that 96 percent of female workers on Assam tea gardens had anaemia. Literacy rates are also disproportionately low for women. The CAO referred to a study conducted in 2006 of three tea gardens in Assam, which found a 41 percent literacy rate for men and nearly 33 percent for women. 
The denial of a living wage and lack of basic sanitation and health infrastructure are the main contributing factors to these disturbing women's statistics. There are no toilets for women in APPL's work areas. Unclean drainage and septic tanks in worker living quarters add to unsanitary and unsafe conditions. The persistence of extreme poverty has also led to a human trafficking crisis at Assam tea gardens generally, with adolescent girls at particularly high risk 
Most APPL plantations in Assam have only one union with collective bargaining power - the Assam Chah Mazdoor Sangh - whose leadership is male-dominated. In the  last wage negotiations in 2014, there was only one women out of 41 union representatives. Adivasis in the tea gardens form a distinct social entity that face discrimination, have their own language and are recognized as Scheduled Tribes in some states in India, although not in Assam. The IFC, however, has chosen  not to apply the protections of its Indigenous People's Policy to APPL workers. The overlapping impact of discrimination based on indigenous identity and gendered roles creates a deeply entrenched system of oppression against women.
The idea behind IFC's equity stake in APPL was to provide a sustainable business model and leadership to initiate change in the Assam tea industry. In its 2015 Gender Strategy, the World Bank Group, which includes the IFC, made a commitment to take steps to enhance women's voices, improve women's access to health care, reduce maternal mortality and improve social safety nets.
But instead of taking steps towards this, the IFC continues to look the other way as women on APPL plantations are ignored in the decision-making process, their indigenous identity goes unacknowledged and denial of living wages and decent health and sanitation infrastructure threatens their health and safety. It's past time for the IFC to fulfill the commitments made under the 2015 Gender Strategy and Performance Standards, and be the leader in helping women it claims to be.