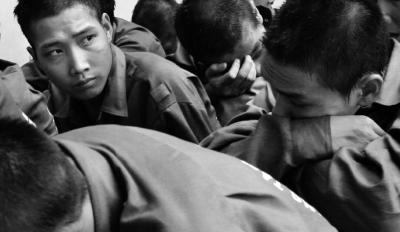 In 2011, Human Rights Watch released a shocking report on how Vietnamese citizens struggling with drug addiction were being beaten, tortured and forced to work in compulsory drug detention centers. Vietnamese officials reacted defensively, dismissing the report as "groundless" and asserting that the drug centers are an effective, humane method of dealing with a growing drug problem.
But new interviews with recently released drug center detainees confirm that forced labor, torture, and other human rights abuses continue in the centers, despite the government's pledge to scale up voluntary forms of drug treatment. ILRF partners interviewed fifteen former detainees between June 2012 and June 2013. 14 of the 15 former detainees reported being forced to produce goods for private companies and over half had either witnessed a beating or been beaten themselves simply for missing an assigned work quota.
The documentation of continued abuses comes at a critical juncture, as Vietnam faces a dilemma over whether to "renovate" its system of abusive drug detention centers or close them outright. In May 2012, twelve United Nations agencies released a joint statement calling for the immediate closure of compulsory drug detention centers. But within Vietnam, powerful constituencies, including the local officials who operate and profit from the drug centers, support their continued operation, making the prospects for real change uncertain.
Now is the time for the international community to send a clear message to the Government of Vietnam: forced labor cannot be legally or medically justified as "treatment" for drug dependence. International donor organizations, multinational companies that source from Vietnam, and the U.S. and EU should renew the call for immediate closure of drug detention centers.