Annual Labor Rights Defenders Awards
Each year, the ILRF Awards ceremony brings together policy leaders, labor activists, and an increasingly diverse group of internationalists who know that human rights and economic justice depend on the ability of workers and their advocates to speak out and defend human rights at work.
ILRF honors trailblazers, both nationally and internationally, for their innovation and visionary leadership in labor rights advocacy, from fighting for safe and just working conditions to demanding corporate accountability. Each honoree is a courageous domestic or international worker rights leader who is a) amplifying the voices of workers, b) standing against worker rights abuses wherever they occur, and c) driving labor or corporate accountability policies to improve workers' lives. These impressive organizations and individuals are leading labor rights defenders in their own respective community, region, and/or country.
Save the date for the 2020 Labor Rights Defenders Awards:
When: October 1, 2020 | 5:30 - 8:00 p.m.
Where: SEIU, 1800 Massachusetts Ave, NW Washington, DC 20036
This year, the Labor Rights Defenders Awards will highlight the intersectionality of labor rights, environmental issues, and children's rights. Our four honorees in 2020 are: 
Sharan Burrow, General Secretary of the International Trade Union Confederation (ITUC), for her work connecting labor movements with environmental and women's movements;
Lorretta Johnson, Secretary-Treasurer of the American Federation of Teachers, for her lifetime dedication and leadership to advancing the rights of educators and children in the U.S. and globally; 
The General Agricultural Workers Union of Ghana (GAWU) for their work to organize and advocate for cocoa farmers' rights and livelihoods and for its advocacy to stop child labor in the cocoa sector; and
The Chicago Teachers' Union as one of the leading campaigns bridging teachers' rights and children's rights within the U.S.-wide Red for Ed campaign.
2019
Read more about the 2019 awardees.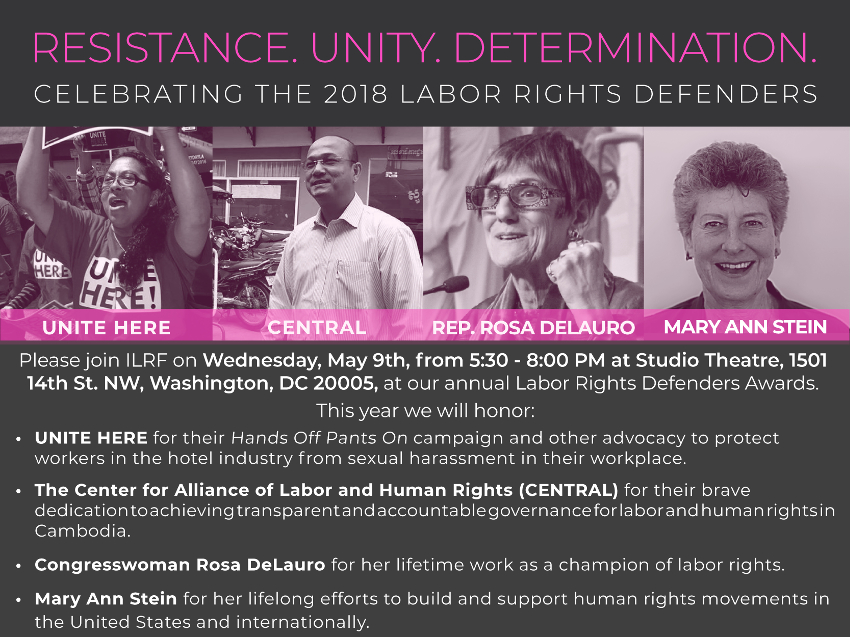 + Playwright Eve Ensler
+ El Sindicato de Trabajadores de la Agroindustria y Similares (STAS) and La Federación de Sindicatos de Trabajadores de la Agroindustria (FESTAGRO)
+ Familias Unidas por la Justicia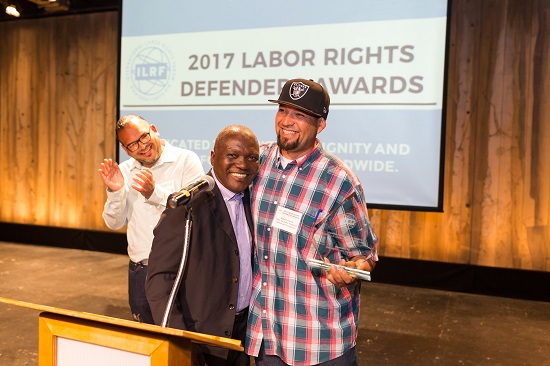 + Congresswoman Marcy Kaptur
+ The International Association of Machinists and Aerospace Workers
+ Human Rights Defenders in Uzbekistan, including Elena Urlaeva, Dmitry Tihonov, and Uktam Pardaev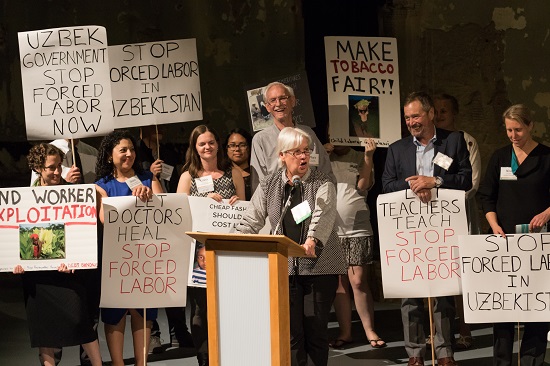 + Senator Sherrod Brown
+ Farm Labor Organizing Committee
+ Tobacco and Allied Workers Union of Malawi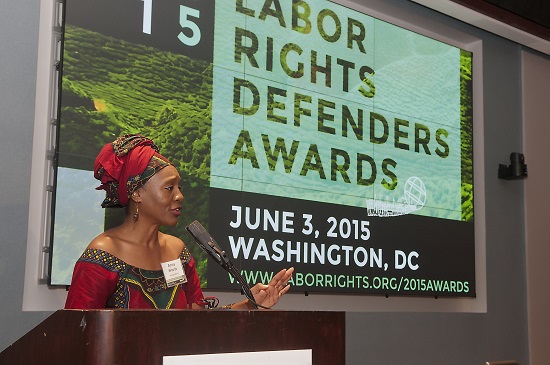 + Congressman George Miller
+ Communications Workers of America
+ Maquila Worker Organizing Project (CGT, Honduras)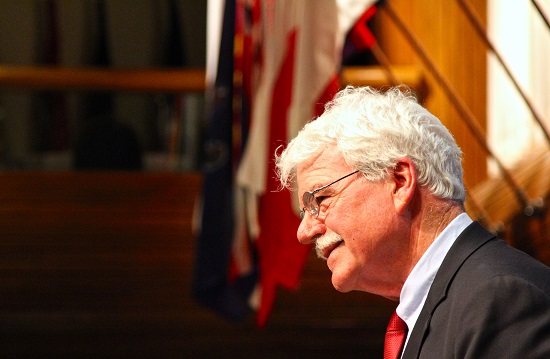 + Senator Tom Harkin
+ State Enterprises Workers' Relations Confederation (SERC) and the Migrant Workers Rights Network (MWRN)
+ United Food and Commercial Workers International Union, Warehouse Workers United, Warehouse Workers for Justice, and the National Guestworker Alliance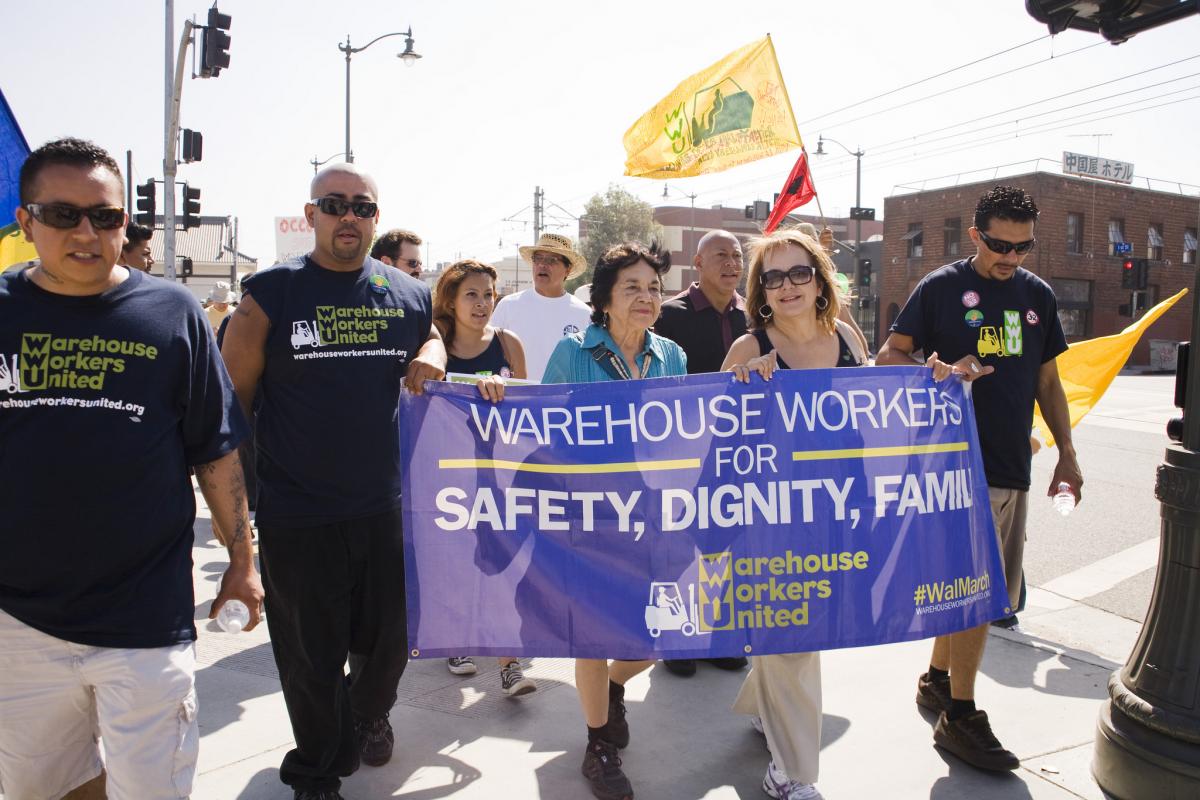 2011
+ U.S. Secretary of Labor Hilda Solis
+ United Steelworkers
+ American Federation of Teachers
+ Bangladesh Center for Worker Solidarity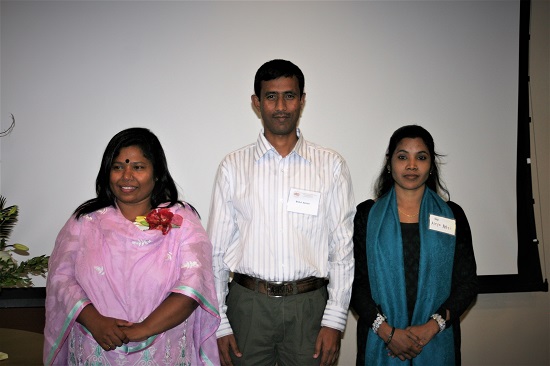 2009
+ U.S. Representative Jan Schakowsky
+ Francisco Ramirez Cuellar, Colombian Mineworkers' Union (Sintraminercol)
+ International Brotherhood of Teamsters