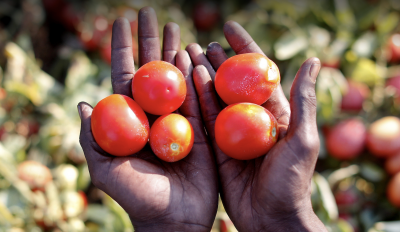 Yesterday, the 20th edition of the U.S. State Department's annual Trafficking in Persons (TIP) Report was released by Secretary of State Pompeo. The TIP Report ranks governments based on their perceived efforts to acknowledge and combat human trafficking. The lowest (Tier 3) is applied to the worst performers and the top ranking (Tier 1) is awarded to governments that fully comply with the minimum standards for the elimination of trafficking set out in the 2000 Trafficking Victims Protection Act.
As an organization with deep experience in issues related to trafficking, we offer the following comments in response to how Thailand, Uzbekistan and Turkmenistan have been ranked in the newly released TIP report. 
The TIP report ranked Thailand at Tier 2 despite the lack of adequate evidence to show increased efforts to combat trafficking and forced labor. ILRF and the Seafood Working Group, an internationally recognized coalition of over 60 human rights, labor, and environmental organizations, recommended in their report to the State Department that Thailand be downgraded to Tier 2 Watch List. The government of Thailand failed to make sufficient progress in key areas; identification and prosecution of forced labor, ineffective labor inspections, and has not effectively addressed widespread debt and document retention practices and obstacles to migrant workers changing employers. The coalition's report documents 23 cases showing that migrant workers remain highly vulnerable to human trafficking, particularly in the seafood and apparel industries.   
"The TIP Report is a powerful diplomatic tool to push governments to combat forced labor and trafficking, and it is disappointing that the Department of State did not take advantage of the opportunity to send a message to the government of Thailand, particularly at a time when migrant workers are more vulnerable due to COVID-19," said Esmeralda López, ILRF's Legal and Policy Director.
The State Department kept Uzbekistan on the Tier 2 watchlist for the third consecutive year in line with ILRF and the Cotton Campaign's recommendation, citing the continued involvement of officials in mobilizing forced labor for the cotton harvest by requiring public employees to pick cotton or pay for a replacement picker. The government of Uzbekistan has made progress in dismantling the forced labor system, but structural problems persist and accountability systems are weak. The government failed to investigate, prosecute, or convict any officials for forced labor violations. See ILRF's submission on behalf of the Cotton Campaign here. 
The State Department maintained Turkmenistan at Tier 3, as it has since 2016, in line with ILRF and the Cotton Campaign's recommendation, for its ongoing state organized forced labor in the cotton harvest, and failure to implement measures to end the practice or to hold perpetrators to account. The report includes several of ILRF and the Cotton Campaign's priority recommendations, such as to eliminate the state cotton quota and to end arbitrary detention and other abuses against independent monitors. See ILRF's submission on behalf of the Cotton Campaign here. 
"The TIP Report reminds us of the structural vulnerabilities of workers around the world based on race, gender, and migration status," says Esmeralda López, ILRF's Legal and Policy Director. "To combat labor trafficking, the United States needs to strongly promote freedom of association and assembly at home and around the world.  Workers without strong organizations and collective voice and power will remain disadvantaged and vulnerable to severe forms of workplace exploitation."