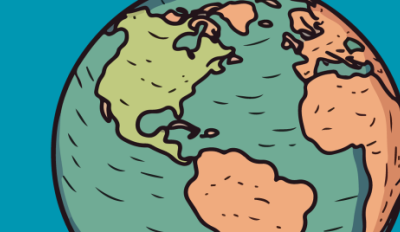 FOR IMMEDIATE RELEASE
Washington - In response to the Biden' Administration's release of the Executive Memorandum on Advancing Worker Empowerment, Rights, and High Labor Standards Globally (Global Labor Strategy), Global Labor Justice- International Labor Rights Forum Executive Director Jennifer (JJ) Rosenbaum issued the following statement: 
GLJ-ILRF welcomes the Memorandum on Advancing Worker Empowerment, Rights, and High Labor Standards Globally, which brings a "whole-of-government approach to advancing worker empowerment and organizing, workers' rights, and labor standards globally."  
At a time when labor rights defenders are under attack in countries around the world, the Global Labor Strategy recognizes the foundational importance of the right to organize, including addressing "violence and threats of violence against workers and worker organizations, including proposals that address threats, intimidation, blacklisting, gender-based violence, and discrimination against labor union leaders and members." 
GLJ-ILRF says the points the White House has outlined in its strategy will be vital to supporting fundamental labor rights globally, including:
Directing U.S. procurement policy to eliminate spending U.S. government funds on global value chains including, for example, refraining from placing government staff or government events at hotels with active labor disputes or strikes, such as the Sheraton Grand Conakry in Guinea.
 
Developing innovative solutions to strengthen the rights of migrant workers and promoting the fair recruitment of workers seeking employment-based visas overseas, for example supporting Indonesian migrant fishers working on Taiwanese distant water fishing vessels who are subject to excessive recruitment fees in their call for mandatory Wi-Fi on board to enable communication with their unions about mischarging of fees and collaborating with domestic worker organizations to end tied visa regimes for migrant workers in the Gulf.
 
Using the administration's voice and vote on the boards of development finance institutions (DFI) like the World Bank and International Finance Corporation to ensure investments protect and promote workers rights and hold clients accountable for worker rights violations, including gender-based violence and harassment. Through its work on DFI investments in the hotel sector, GLJ-ILRF is one of several key organizations who have called for strengthening of DFI safeguards on workers' rights.
Eliminating anticompetitive labor market practices, such as wage fixing, and measures such as stock buybacks, that suppress wages in many countries that host the global supply chains of U.S. multinational corporations and enrich investors at workers' expense, such as the garment workers fighting wage theft in the supply chains of fast fashion companies.
Use existing authority of the U.S. Trade Representative to promote internationally recognized labor rights and to pursue effective and meaningful remediation of labor rights violations or to address gaps in labor rights protections on global supply chains including garment, melon, cotton and seafood supply chains.
 
Further aligning the Department of Homeland Security's efforts to eradicate forced labor through enforcement of import bans and promoting  innovative approaches to ensure adherence to internationally recognized labor rights throughout supply chains. This would include systematic recognition of worker-led labor rights compliance as key to remediating and preventing forced labor, a principle already recognized by DHS on a case-by-case basis as when it withdrew an import ban on Natchi Apparel in recognition of the transformative impact of an enforceable brand agreement with worker-led monitoring.
 
Ensuring U.S. diplomats act consistently with U.S. policy on labor by meeting with trade union leaders, responding swiftly to threats and attacks on labor rights and union leaders and members, such as the murder of Alex Dolorosa, a BIEN call center organizer in the Philippines, and promoting high road initiatives that protect workers' fundamental labor rights, such as in cotton sourcing from Uzbekistan.
GLJ-ILRF is committed to working with unions, workers, and allies in the U.S. and around the world to help ensure the Global Labor Strategy builds power for workers in the global economy.
The new White House memorandum complements the Multilateral Partnership for Organizing, Worker Empowerment and Rights (M-POWER) Program as well as the recently launched U.S-Brazil Partnership for Workers' Rights.
For more responses to the announcement, see below: 
United Steelworkers (USW) Statement 
###
Global Labor Justice – International Labor Rights Forum (GLJ – ILRF) is a non-governmental organization that works transnationally to advance policies and laws that protect decent work; to strengthen freedom of association and workers' ability to advocate for their rights; and to hold corporations accountable for labor rights violations in their supply chains.