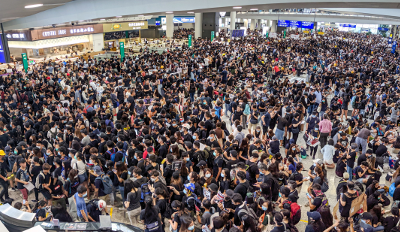 Date:
Thursday, October 17, 2019 - 9:00pm

to

Wednesday, November 29, 2023 - 7:59pm
Labor Notes and the International Labor Rights Forum are co-hosting a webinar on October 17 at 9:00 p.m. EST on how labor activists across Asia are building power in the face of multinational corporations. 
What are the opportunities and challenges for strengthening solidarity across the region? How can we organize in our own unions to build a movement that can tackle rising inequality across borders? How is state repression impacting how activists organize?
These are some of the questions we hope to discuss with activists from Japan, Myanmar, and the Philippines. 
This webinar is free to join, but you must register ahead of time. CLICK HERE TO REGISTER.
This call will be facilitated by Saurav Sarkar of Labor Notes and Kevin Lin of International Labor Rights Forum.
Speakers:
Chie Matsumoto, Newspaper and Wire Service Workers' Union, Japan
Andrew Tillett-Saks, Solidarity Center, Myanmar and Cambodia
Jane Siwa, Business Process Outsourcing Industry Employees Network (BIEN) and Center for Trade Union and Human Rights (CTUHR), Philippines