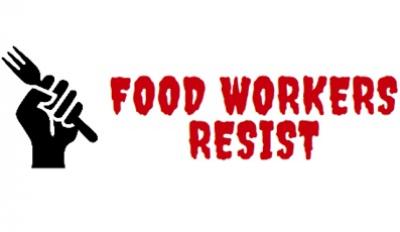 Date:
Monday, October 30, 2017 - 5:30pm
Location:
International Brotherhood of Teamsters
25 Louisiana Ave NW
Washington, DC 20001
The evening will highlight the important work of Alliance members and allies in DC and beyond.  Please join us for panel discussions and an information sharing on how food workers are resisting poverty wages + injustice and instead helping build an equitable food system in the US and around the world.  All proceeds will support the Food Chain Workers Alliance.