English Version:
March 3, 2014
Manizales, Colombia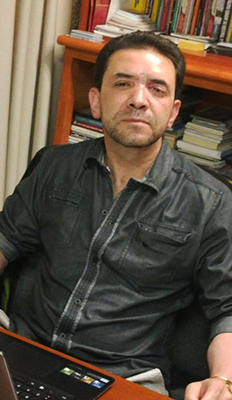 Nearly three years after the launch of the U.S.-Colombia Labor Action Plan (negotiated by the Obama and Santos Administrations to address concerns about Colombia's poor labor and human rights record), trade union leaders continue to be murdered, assaulted, fired, and threatened for exercising their fundamental right to organize. 
According to the well-respected Escuela Nacional Sindical (ENS), since the Action Plan was announced in 2011 over 75 Colombian trade unionists have been murdered and over 1000 have received death threats.  Due to fear of violence and employer retaliation associated with organizing or joining a union, only four percent of Colombian workers are union members.
For over 20 years, Óscar Arturo Orozco, President of the Caldas local of the Sindicato de Trabajadores de la Energía de Colombia– SINTRAELECOL (Electrical Workers Union of Colombia) and the regional council of Central Unitaria de Trabajadores de Colombia (CUT), has been on the frontlines of the Colombian labor movement's struggle for decent work and respect for fundamental labor rights.
The veteran trade union leader has survived multiple attempts on his life (including three in only the past two years) for his work as a union organizer and human rights defender in Colombia.   
The latest incident took place on January 10, 2014, when members of SINTRAELECOL conducted a peaceful rally in the city of Manizales, located in the Department of Caldas, demanding the implementation of a collective bargaining agreement they have negotiated with the regional power generation company CHEC, a subsidiary of the massive public utilities company Empresas Publicas de Medellín (EPM). 
Around 7:00pm, just as the rally was ending, demonstrators were violently attacked and beaten by the Escuadrón Móvil Antidisturbios (ESMAD), a special unit of the Colombian police that is supposed to "maintain order" at public events and demonstrations, but is often accused of persecuting students, trade unionists, and other groups of the political opposition. 
Just as he grabbed a megaphone to address the demonstrators, Óscar was struck in the left side of his face by tear gas canister fired by an ESMAD agent at point blank range, caving in his left eye socket and cheekbone.  After several surgeries, doctors were able to reconstruct his face, but he is now blind in his left eye. 
At one point during our interview, he leans in to show me the scars from his facial reconstruction surgery, clearly visible even over our patchy Skype connection.  
Óscar's wounds are a visceral reminder that, despite the decline in murders of trade unionists over the course of the past decade, Colombia remains a very dangerous country for union leaders and human rights advocates.  Prior to this latest incident, his life has been threatened with disturbing regularity:
On May 28, 2012, he received a death threat delivered in a letter to the CUT offices stating: "This is the last warning; get out of Caldas."
On August 4, 2012, the vehicle carrying Oscar and a colleague to a meeting with a group of fishermen in Arauca, Caldas was shot 5 times by a gunman on a motorcycle.  They escaped uninjured thanks in part to the actions of their government-provided security guards.  However, inexplicably, his security detail was discontinued shortly after this assassination attempt.  To add insult to injury, criminal charges have been brought by a Colombian prosecutor alleging that Oscar and his companion actually staged the August 2012 attack on their own lives.
On April 9, 2013, he received an email from an unrecognized account stating: "We have agents collecting information about you – we already know where your daughters attend school and where your wife goes." 
On November 13, 2013, while driving home at night, his front driver side window was hit by bullets and he suffered cuts to the neck and the left hand, narrowly avoiding being shot.
On November 16, 2013, he received a threatening email in which he was ordered to "sign the convention now, do not hold these big workers assemblies any more, the order has been given, you were saved on Wednesday night from the attempt on your life; the next time will be worse."
When asked about the impact of the Action Plan, he described the Colombian government's strategy as a "double discourse," making cosmetic changes to laws and regulations, but often failing to enforce them in a manner that truly empowers workers to form unions and claim their rights.
Since he cannot rely on the government for protection, Óscar's union is working with PASO International, an NGO that protects at-risk union organizers in Colombia by providing accompaniment in the field with the support of international labor organizations.
He worries about the toll the threats and violence are on his wife and two daughters: "It's been very hard on them and I worry for their safety since they have already been threatened." 
Union allies have offered to relocate Óscar to a different region in Colombia, or to help him leave the country entirely, but he remains defiant: "I was born and raised in Caldas, these are my people, and I won't be exiled."
---
Versión española:
Manizales, Colombia
El 3 de Marzo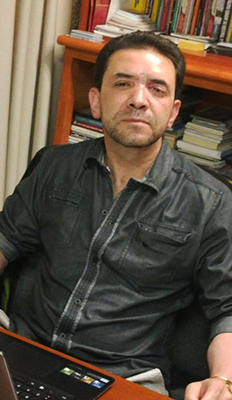 Casi tres años después de la puesta en marcha del Plan de Acción Laboral Estados Unidos y Colombia (LAP), negociado por el los gobiernos de Obama y Santos para abordar las preocupaciones sobre el historial de graves violaciones laborales en Colombia, los líderes sindicales siguen siendo asesinados, asaltados, despedidos, y amenazados por el ejercicio de su derecho fundamental a la sindicalización.
Según la muy respetada Escuela Nacional Sindical (ENS) desde se anunció el plan de acción más de 50 sindicalistas colombianos han sido asesinados y más de 1000 han recibido amenazas de muerte.  Debido al temor a la violencia y las represalias del empleador asociado a organizar o afiliarse a un sindicato, sólo cuatro por ciento de los trabajadores colombianos son miembros de un sindicato.
Por más de 20 años, Óscar Arturo Orozco, Presidente de la Caldas local del Sindicato de Trabajadores de la Energía de Colombia-SINTRAELECOL (Sindicato de Trabajadores de la Electricidad de Colombia) y de la Central Unitaria de Trabajadores (CUT), Colombia ha estado al frente de la lucha del movimiento sindical colombiano para el trabajo decente y el respeto de los derechos laborales fundamentales.
El dirigente sindical veterano ha sobrevivido a varios atentados contra su vida (incluyendo tres en sólo los últimos dos años), por su labor como sindicalista y defensor de derechos humanos en Colombia.
El último incidente tuvo lugar el 10 de enero de 2014, cuando los miembros de SINTRAELECOL realizaron una manifestación pacífica en la ciudad de Manizales, ubicada en el departamento de Caldas, exigiendo el derecho a poner en práctica el acuerdo de negociación colectiva que han negociado con la empresa local de generación de energía CHEC, una subsidiaria de la enorme compañía de servicios públicos EPM.
Alrededor de las 7:00 de la tarde, al igual que la manifestación estaba terminando, los manifestantes fueron violentamente atacados y golpeados por el Escuadrón Móvil Antidisturbios (ESMAD), una unidad especial de la policía colombiana cuya misión oficial es "mantener el orden" en los actos públicos y manifestaciones, pero es a menudo acusado de perseguir estudiantes, sindicalistas y otros grupos de la izquierda.
Como justo él agarró el megáfono para dirigirse a los manifestantes, fue golpeado en el lado izquierdo de su cara por un bote de gas lacrimógeno disparado por un agente del ESMAD, rompiendo su pómulo.  Después de varias cirugías, los médicos fueron capaces de reconstruir su rostro, pero ahora es ciego de su ojo izquierdo.
En un momento de nuestra entrevista, él se inclina para mostrarme las cicatrices de su cirugía de reconstrucción facial, claramente visible incluso en nuestra desigual conexión de Skype.
Sus cicatrices son un recordatorio visceral que, a pesar de la reciente disminución de los asesinatos de sindicalistas, Colombia sigue siendo un país muy peligroso para los sindicalistas y defensores de los derechos humanos.  Antes de este último incidente, su vida ha sido amenazada con inquietante regularidad:
El 28 de mayo de 2012, recibió una amenaza de muerte enviada en una carta a las oficinas de la CUT que dice: "Esta es la última advertencia; fuera de Caldas."
El 4 de agosto de 2012, el vehículo que transportaba a Oscar y un colega a una reunión con un grupo de pescadores recibió cinco impactas de bala por un pistolero en una motocicleta.  Se escaparon ilesos gracias a la rápida acción de sus guardias de seguridad suministrados por el gobierno. Inexplicablemente, el gobierno le quitó su protección pocos días después de este intento de asesinato.  Para colmo de males, un fiscal colombiano llevó cargos alegando que Oscar y su compañero arreglaron este ataque en sus propias vidas.
El 9 de abril de 2013, recibió un correo electrónico de una cuenta desconocida declarando: "Tenemos agentes que recogen información acerca de usted - que ya sabemos dónde sus hijas asisten a la escuela y donde su esposa va."
El 13 de noviembre de 2013, mientras se dirigía a su casa en la noche, la ventana del lado del conductor delante fue alcanzado por las balas y sufrió cortes en el cuello y la mano izquierda, evitando por poco ser tiro.
El 16 de noviembre de 2013, recibió un correo electrónico amenazante en la que se le ordenó que "firmar la convención ahora, no les tomes en estas grandes asambleas de trabajadores más, la orden se ha dado, usted fue salvo la noche del miércoles desde el atentado contra su vida; la próxima vez será peor".
En cuanto al impacto del Plan de Acción Laboral, Óscar describió la estrategia del gobierno colombiano como un "doble discurso", haciendo cambios cosméticos a las leyes y reglamentos, pero a menudo no hacer cumplir de una manera que permite a los trabajadores a formar sindicatos y reclamar sus derechos.
Puesto que no puede confiar en el gobierno para brindar protección, el sindicato de Oscar está trabajando con PASO International, una ONG que acompaña el movimiento sindical colombiano para proteger a los dirigentes sindicales que participan en la organización de las asociaciones, colectivos, y la comunidad en mano de obra.
Se preocupa por el efecto de las amenazas y la violencia sobre su esposa y dos hijas: "Ha sido muy duro con ellas y me preocupa por su seguridad, puesto que ya han sido objeto de amenazas."
Aliados del sindicato se han ofrecido a trasladar Oscar a otra región en Colombia, pero él sigue siendo desafiante: "Yo nací y crecí en Caldas, esta es mi gente, y no voy a estar en el exilio."
We are grateful to the 21st Century ILGWU Heritage Fund for support for this interview series.