June 19, 2014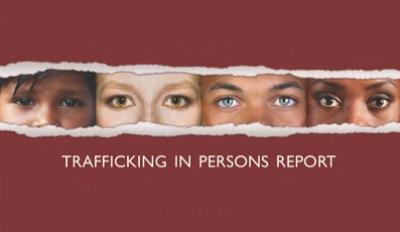 The US Government releases the TIP Report June 20. "The Government of Uzbekistan remains one of only a handful of governments around the world that subjects its citizens to forced labor through implementation of state policy," reported the US Government in the 2013 Trafficking in Persons Report. This tragic reality has not changed. In the last year, the Uzbek Government has continued its forced-labor system, in violation of the rights of Uzbek children and adults, and undermining development of the Uzbek nation. Here are ten reasons the US Government should maintain Uzbekistan in Tier 3 in the 2014 TIP Report:
1. Anti-trafficking standards: Uzbekistan does not meet the minimum standards of the Trafficking Victims Protection Act, nor is the Uzbek Government yet taking real steps to meet those standards. The Uzbek system of forced labor violates national law, International Labor Organization (ILO) Conventions No. 105 (Abolition of Forced Labor), and in the case of children, No. 182 (Elimination of the Worst Forms of Child Labor).
2. Government coercion: In 2013, the Uzbek Government again forced farmers to produce cotton according to state-imposed production quotas under threat of losing their lease to farm the land and criminal charges. Authorities forced children, mostly aged 16 to 17, and adults — teachers, doctors, nurses, civil servant and private sector employees — to work in the cotton fields under threat of punishment, including verbal abuse and physical abuse, expulsion from school, dismissal from work, and loss of salary, pension and welfare benefits. Authorities harassed, intimidated and detained Uzbek human rights defenders who attempted to monitor the harvest. Public officials also demanded and accepted payments in return for exemptions from forced labor, fostering corruption throughout the country.
3. Opportunity to encourage reform: The Uzbek Government demonstrated it responds to international pressure in 2013, when, after a decade of global pressure, it reduced the number of children under age 16 forced to pick cotton and accepted monitoring by the International Labour Organization. The ILO observed the forced labor problem. The Uzbek Government's actions demonstrated its ability to change practices unilaterally, reminding us that forced labor and child labor in the Uzbek cotton sector are state policy, not the result of poverty or other forms of exploitation.
4. Expanded forced labor: In 2012 and 2013, the Uzbek Government shifted the burden of the harvest from children under age 16 who worked the whole harvest, to older children and adults, often working rotating shifts, thereby increasing the number of people forced to work. Since that shift, we estimate the number of people forced to pick cotton increased from more than 1 million in previous years to as many as 5 million in the 2013 harvest. That is 16% of Uzbekistan's population and twice the International Labor Organization's world-wide estimate of persons subjected to state-sponsored forced labor in 2012. 
5. Fatalities: In 2013, at least eleven Uzbek citizens died as a result of the forced-labor cotton production system, ranging in ages from 6-year old Amirbek Rakhmatov to 63-year old Tursunali Sadikov.
6. No change in 2014: This year the Uzbek Government has already imposed the annual production quotas on farmers and forced citizens to weed and prepare the cotton fields.
7. Social costs: The Uzbek Government has sent doctors, nurses, and other staff of hospitals and clinics from around the country to harvest cotton, making it difficult for people to receive medical care. Students not sent to the cotton harvest were crammed into larger-than-normal classes, or miss subjects, because their teachers were sent to pick cotton. The cost of this missing workforce is estimated to be more than $200 million annually, not accounting for the costs of lost school hours for high-school-aged and university students or farmers' debts.
8. Missing national income: The Uzbek Government has absolute control over the purchasing and sales of cotton, wheat and silk, as well as the inputs to grow these products. From cotton alone, the government earns at least $1 billion USD annually. The official national budget does not account for income from sales of these products; instead, it goes to the opaque, extra-budgetary "Selkozfond" in the Finance Ministry, to which only the highest level government officials have access and knowledge of its use. Therefore, these funds cannot be used for improvements of the agriculture sector, infrastructure or social purposes such as education. Farmers are not able to earn enough to hire free laborers for the harvest or invest in modernization.
9. No freedom of association: Even after beginning a technical assistance program with the ILO, the Uzbek Government does not permit independent organizing and represses civil society. The Federation of Trade Unions of Uzbekistan (FTUU) is led by a member of the Uzbek cabinet, and workers have reported that FTUU representatives help mobilize them to the cotton harvest. The Farmers Association functions on behalf of local administrations to ensure fulfillment of state-imposed production targets. Since 2005, the Uzbek government has partially recognized one independent civil-society organization, "Ezgulik", yet continues to harass and imprison its staff.
10. Forced-labor in Uzbekistan taints the fabric of our lives. Uzbekistan is the fifth-largest exporter of cotton. Most Uzbek cotton is sold to traders in China and Bangladesh, and globalized production results in apparel with Uzbek cotton on retail shelves worldwide. Therefore, more than 130 companies have publicly committed to boycott Uzbek cotton until the abuses end. Leading apparel companies also pushed Daewoo International out of their supply chains in protest of the South Korean company's support for the forced-labor system as the largest cotton manufacturer in Uzbekistan. Indorama Corporation, which also manufacturers Uzbek cotton in Uzbekistan, is currently under investigation for alleged violations of U.S. law prohibiting a company from importing into the United States any product made with forced labor.