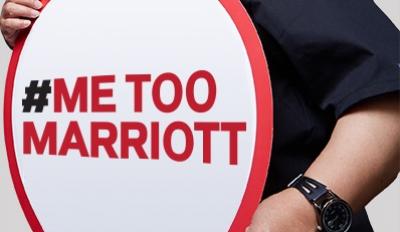 Sexual harassment is a pervasive problem many people face at work - especially in the hotel industry. 
Marriott, the biggest hotel company on the planet, has refused to disclose the number of incidents of sexual harassment and assault in their hotels, only reporting 44 formal legal complaints. 
It's time for solutions. It's time for the truth.
#MeTooMarriott #MoreThan44